General Information
Everything You Need to Know About Weeds at this One Meeting!
The 73rd annual Washington State Weed Conference provides information on all aspects of weed control and management. It's one of the largest meetings of its type and covers crops of all kinds, turf and ornamental, and vegetation management.
Over 40 Topics & Speakers

15 Recertification Credits applied for from Washington and Oregon

Annual Weed Quiz with Cash Prizes
Welcome to the Weed Conference
Pesticide Applications with Drones
Kurt Beckley, Altitude Agri Services, LLC. 
Coffee Break
Sponsored by Ag Enterprise Supply
Conservation Dog Teams for Invasive Species Detection
Heath Smith, Rogue Detection Teams
Why Worry About Diseases in Vegetation Management: Black Leg of Brassicas as a Case Study
Lindsey de Toit, Washington State University 
Weed ID Quiz - Required for all afternoon credits
Wildfires and Why We Control the Annual Grasses with Herbicide Rejuvra
Justin Hossfed, Envu Environmental Science 
Unlocking the Co-Benefits of Healthy Rangeland
Dr. Harry Quicke, Envu Environmental Science
A Review of Growth Regular (Group 4) Herbicides
Dr. Joe Yenish, Billings, MT
Establishing Healthy Native Vegetation to Control Weeds
Kathy Hutton, Plants of the Wild
Weed Management in Conventional and Organic Vegetables
Dr. Alan Schreiber, Agriculture Development Group, Inc. 
Identifying Invasives in Crop Production
Susan Bird, Yakima County Noxious Weed Board
Kochia, Herbicide Resistance in Weed Research Update
Dr. Rui Liu, Washington State University 
Aquatic Noxious Weeds in Washington State
Ben Peterson, King County Noxious Weed Program 
Quality Water - Is There Any Left?
Afternoon Break
Sponsored by Corteva Agriscience 
Review of Globally Harmonized System: Labeling and Safety Data Sheets
King County Knotweed: How it Started, How it's Going
Sayward Gilse, King County Noxious Weed Control Program 
Social Hour Sponsored by Wilbur-Ellis Company
Vegetation Management Session
Show Me The Money! Acquiring Grants for Landscape Scale Conservation Projects
Noe Marymor, Envu Range & Pasture, Greeley, CO
Wildfires and the Renewed Focus on Weed Mitigation
Tracey Kelly, Norstar Industries
Improving Efficiency in Our Pesticide Application
Don Frantz, Wilbur-Ellis Company 
Controlling Resistant Kochia with Pre and Post Applied Herbicides
Sustainability: The Role of Vegetation Managers in Addressing Environmental Issues
Greg Cox, Nutrien Solutions 
Herbicide Options for Bare Ground Applications and Non-Residual Weed Control
Will Hatler, Corteva Agriscience 
Weed Control in DNR Natural Areas - Examining the Challenges, Sucesses, and Missed Opportunities
Ethan Coggins, Washington Department of Natural Resources
Afternoon Break
Sponsored by Corteva Agriscience 
The Drone Experience
Susan Bird, Yakima County Noxious Weed Board 
Designing Mixes for Resistance Management in Bare-Ground Programs
Social Hour
Sponsored by Wilbur-Ellis Company
Turf & Ornamental Session
Thinking Differently about Herbicide Use in Landscapes
Danny Vandecoevering, Envu 
Selecting the Right Herbicide in Turfgrass Situations
Chris Concienne, Helena Agri 
Post and Pre-emerge Herbicides for Turf and Landscape Settings
Randy Rider, Syngenta Professional Solutions
How Adjuvants Aid in the Landscape
Don Frantz, Wilbur-Ellis Company 
Herbicide 101 and Updated Technologies
Getting the Most Out of Your Weed Management Program with Considerations too: Time, Labor and IPM
Colm Allan, Corteva Agriscience 
Afternoon Coffee Break
Sponsored by Corteva Agriscience 
Pests of Ornamental Landscapes: What's on the Horizon and What is Already Here
Tim Kohlhauff, Washington State University 
Best Practices with New Formulations
Social Hour
Sponsored by Wilbur-Ellis Company
Officer and Board Election Results
Vegetation Management to Control Weeds + Help Bees
Andony Melathopoulos, Oregon State University 
Weeds of Chelan County
Julie Sanderson, Chelan County Noxious Weed Control Board 
Federal Endangered Species Act Impacts on Vegetation Management
Karen Budd-Falen, Budd-Falen Law Offices 
​Awarding of Door Prizes - Adjournment of Conference
Featured Speakers
Sessions Led By Industry Experts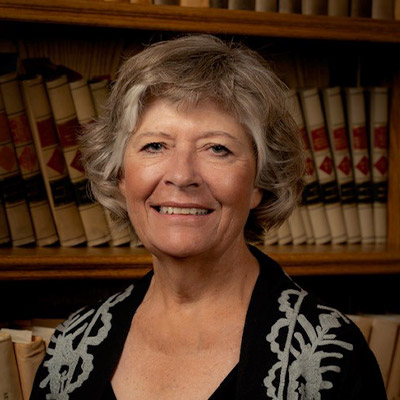 Karen Budd-Falen has returned to the Budd-Falen Law Offices LLC after her two-year appointment at the Department of the Interior, as the Deputy Solicitor for Wildlife and Parks. As Deputy Solicitor, Karen was the lead attorney in revising the regulations implementing the Endangered Species Act (ESA), appealing wetland maps on National Wildlife Refuge System, and was the Interior's representative in revising the regulations implementing the National Environmental Policy Act (NEPA). Karen's first stint in Washington D.C. was for three years in the Reagan Administration, U.S. Department of the Interior.
Karen was featured in Newsweek Magazine's "Who's Who: 20 for the Future" for her work on property rights issues and was named one of Wyoming's Outstanding Ag Citizens. She has received the "Always There Helping" award from the New Mexico Stock Growers Association, the "Bud's Contract" award from the New Mexico Public Lands Council, and the Individual of the Year award from the Arizona/New Mexico Counties for Stable Economic Growth.
Karen has testified over a dozen times before committees and subcommittees of the U.S. House of Representatives on issues related to attorneys' fees payments, the ESA, NEPA, and livestock grazing.
Karen is a volunteer for Future Farmers of America ("FFA"). She received her undergraduate degrees and her law degree from the University of Wyoming.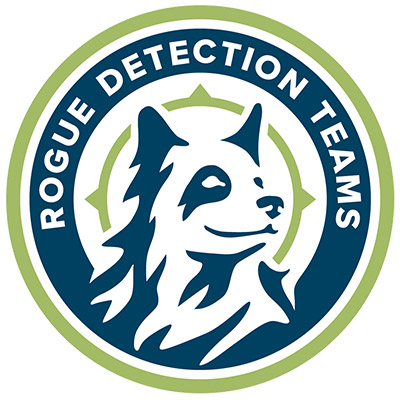 Rogue Detection Teams has extensive experience in noninvasive surveys with the aid of rescued dogs turned conservation super heroes. They offer knowledgeable field teams and hands-on instruction for researchers, aspiring dog handlers, and citizen scientists. Rogue Detection Team's vision centers around collaboration and community involvement to bring skilled research methods to the field to tackle the most pressing conservation concerns of today. A couple of the dogs will be at the Washington State Weed Conference with a demonstration of their skills.
More Speakers Coming Soon!
Sponsors & Exhibitors
Thanks to Our Corporate Supporters!
Location & Hotel
Where to Stay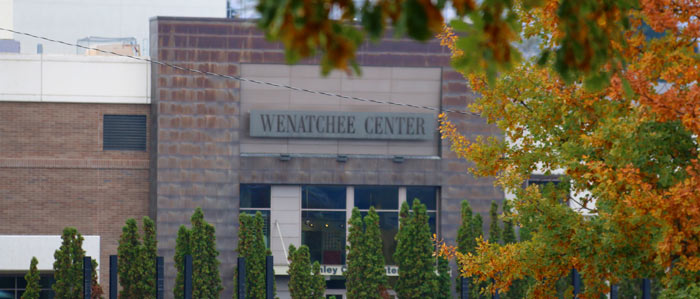 Wenatchee Convention Center
121 N Wenatchee Ave
Wenatchee, WA 98801
These hotels are convenient to the Convention Center. Please specify you are with the Washington State Weed Association.
Get Answers
Frequently Asked Questions
Get Registered
Online & In-Person Registration
Registration is Now Open!
Registration includes all meetings and workshops, Thursday luncheon, social hour, and abstract of material presented by various speakers.
Low-Cost Registration Fee

Before or on October 26: $200 / person
After October 26: $250 / person
Online Only Option: $150 / person
If you would rather register by mail or fax, please download our registration form PDF and mail payment to:
Washington Weed Conference
P.O. Box 5021
Benton City, WA 99320
or fax the form to (509) 288-4771
Please Note: Refunds are issued upon request up to one week prior to the first day of the conference. Requests after that date are non-refundable.