General Information
Everything You Need to Know About Weeds at this One Meeting!
The 73rd annual Washington State Weed Conference provides information on all aspects of weed control and management. It's one of the largest meetings of its type and covers crops of all kinds, turf and ornamental, and vegetation management.
Over 40 Topics & Speakers

15 Recertification Credits applied for from WA, OR, and ID

Annual Weed Quiz with Cash Prizes
(2023 Agenda Coming Soon!)
Welcome to the Weed Conference
Calibration 101: Tips and Techniques for Easy and Efficient Calibration of Multi-nozzle Boom and Boomless Sprayers
Betsy Crysel, FC Noxious Weed
Wildfires: Why Are They Increasing and What Can We Do?
Jerome Otto, Corteva Agriscience
Scottsbluff, NE
Laboratory Methods Useful in Diagnosing Suspected Herbicide Problems
Dr. William T. Cobb, Cobb Consulting Services
Kennewick, WA
Afternoon Break
Sponsored by Synergistic Pesticide Laboratory
The Changing Landscape of Vegetation Management
Steven T. Manning, Invasive Plant Control, Inc.
Nashville, TN
Weed ID Quiz
Required for All Afternoon Credits
Pasture and Rangeland Weed Control
Jerome Otto and Trent Brusseau, Corteva Agriscience
Unique Sampling and Testing Challenges with Glyphosate
Dr. William T. Cobb, Cobb Consulting Services
Kennewick, WA
Morning Break – Sponsored by Corteva Agriscience
Aquatic Invasive Species – Prevention is the Key
Capt. Eric Anderson, WA State Dept. of Fish & Wildlife
Olympia, WA
Overview of the WA Dept. of Fish & Wildlife (WDFW) Enforcement Program's Aquatic Invasive Species (AIS) Prevention Efforts. Includes description of what makes a species an AIS, How AIS are moved around, the damage that AIS pose to WA, and control strategies. Discuss WDFW Enforcement's Watercraft Inspection Program and it's efforts to Prevent AIS from getting into WA.
Afternoon Break
Sponsored by Nufarm Americas
An Update on Flowering Rush in Washington State
Wesley Glisson, Washington State Department of Ecology
Olympia, WA
Identification and Control of Emergent Aquatic in Washington State
Aquatic Management Programs for Ponds, Lakes and Canals
Travis Fuller, SePRO Corporation
Lynnwood, WA
Social Hour Sponsored by Wilbur-Ellis Company
Vegetation Management Session
Morning Break – Sponsored by Corteva Agriscience
A Larger View of the Impact for Roadside Weed Management
Tracey Kelly, Norstar Industries
Auburn, WA
Controlling Your Obnoxious Weeds With the Right Herbicide Mix
Jerry Ellis, Bayer Environmental Science
Moses Lake, WA
Simplify Weed Control with HighNoon Herbicide and Other New Tools from Corteva
Rob LaGrange
Vancouver, WA
Drift Control? Fact or Fiction
Brian Hodges, Helena Agri
Albuquerque, NM
Afternoon Break - Sponsored by Nufarm Americas
Spotted Lanternfly Identification and Risk to Agriculture in Washington State
Joshua Milnes, Washington State Department of Agriculture
Yakima, WA
Oriental Clematis, Challenges Treating the Hard to Reach!
Susan Bird, Yakima County Noxious Weed Board
Yakima, WA
A look at Yakima County's Class A Oriental Clematis Project, challenges, obstacles, and successes.
Social Hour
Sponsored by Wilbur-Ellis Company
Turf & Ornamental Session
Escaped Ornamentals Become Noxious Weeds!
Susan Bird, Yakima County Noxious Weed Board
Yakima, WA
​Morning Break - Corteva Agriscience
How to Best Use Desperado and Foundation Year-Round in Your IPM Program
Drew Roundtree, Wilbur-Ellis Co.
Straight Forward – Driving Your IPM Program
Patrick Peterson, BASF,
Portland, OR
Premium Herbicides: When, Where and Why
Afternoon Break - Sponsored by Nufarm Americas
Understanding Adjuvants
Brian Hodges, Helena Agri
Albuquerque, NM
Aphids, Thrips and Bores Oh My!, Controlling Pests in Your Landscapes
Michael Sorensen, PBI Gordon
Battle Ground, WA
Some New and Old Herbicides and Insecticides to Use for Lawn and Landscape Pests
Jerry Ellis, Bayer Environmental Science
Moses Lake, WA
Social Hour
Sponsored by Wilbur-Ellis Company
Officer and Board Election Results
New Tools and Technology for Landscape Management
Raymond Willard, PLA, Washington State Department of Transportation
Olympia, WA
​Morning Break – Sponsored by Bayer Vegetation Management
​Awarding of Door Prizes - Adjournment of Conference
Featured Speakers
Sessions Led By Industry Experts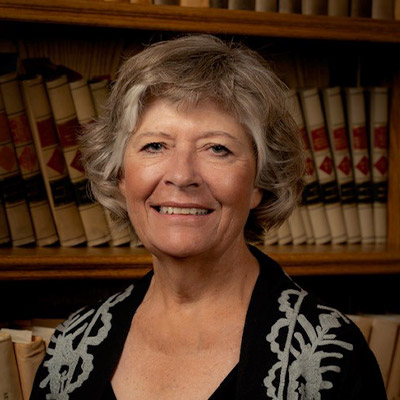 Karen Budd-Falen has returned to the Budd-Falen Law Offices LLC after her two-year appointment at the Department of the Interior, as the Deputy Solicitor for Wildlife and Parks. As Deputy Solicitor, Karen was the lead attorney in revising the regulations implementing the Endangered Species Act (ESA), appealing wetland maps on National Wildlife Refuge System, and was the Interior's representative in revising the regulations implementing the National Environmental Policy Act (NEPA). Karen's first stint in Washington D.C. was for three years in the Reagan Administration, U.S. Department of the Interior.
Karen was featured in Newsweek Magazine's "Who's Who: 20 for the Future" for her work on property rights issues and was named one of Wyoming's Outstanding Ag Citizens. She has received the "Always There Helping" award from the New Mexico Stock Growers Association, the "Bud's Contract" award from the New Mexico Public Lands Council, and the Individual of the Year award from the Arizona/New Mexico Counties for Stable Economic Growth.
Karen has testified over a dozen times before committees and subcommittees of the U.S. House of Representatives on issues related to attorneys' fees payments, the ESA, NEPA, and livestock grazing.
Karen is a volunteer for Future Farmers of America ("FFA"). She received her undergraduate degrees and her law degree from the University of Wyoming.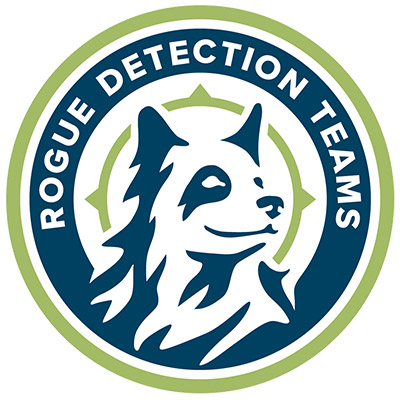 Rogue Detection Teams has extensive experience in noninvasive surveys with the aid of rescued dogs turned conservation super heroes. They offer knowledgeable field teams and hands-on instruction for researchers, aspiring dog handlers, and citizen scientists. Rogue Detection Team's vision centers around collaboration and community involvement to bring skilled research methods to the field to tackle the most pressing conservation concerns of today. A couple of the dogs will be at the Washington State Weed Conference with a demonstration of their skills.
More Speakers Coming Soon!
Sponsors & Exhibitors
Thanks to Our Corporate Supporters!
Location & Hotel
Where to Stay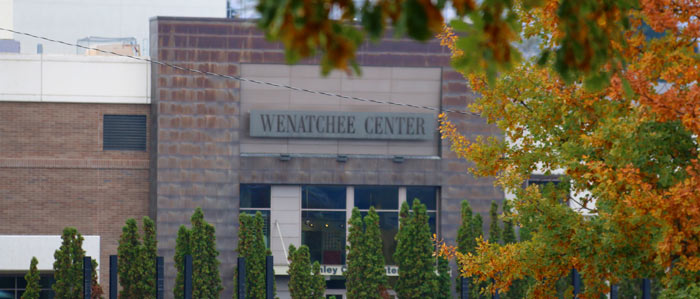 Wenatchee Convention Center
121 N Wenatchee Ave
Wenatchee, WA 98801
These hotels are convenient to the Convention Center. Please specify you are with the Washington State Weed Association.
Get Answers
Frequently Asked Questions
We won't know the exact amount until a few weeks before the conference, but typically it is 15 for the entire conference.
The same as the in-person convention, but for the virtual option you will only see Wednesday General Session, Thursday Vegetation Management Session and Friday General Session. There is NOT an option to view Turf & Ornamental, Aquatics or Crops virtually. Those are available in-person only.
We have group rates available at 3 hotels, The Coast Wenatchee Center Hotel, The Hilton Garden Inn, and Red Lion. The Coast is connected to the Wenatchee Convention Center via a walkway. Scroll up on this page to learn more.
No, there is only one rate regardless of how many dates you attend. If you can only attend one day, Thursday typically has the most credits.
For both in-person and virtual, we'll have pesticide recertification credits for Washington, Oregon, and Idaho.
No, you can buy raffle tickets online or from a board member and we will contact you if you won. The raffle is drawn on Friday at the end of the convention.
Yes, only those in attendance can enter the photo contest and be eligible for the cash prizes.
Get Registered
Online & In-Person Registration
Registration is Now Open!
Registration includes all meetings and workshops, Thursday luncheon, social hour, and abstract of material presented by various speakers.
Low-Cost Registration Fee

Before or on October 26: $200 / person
After October 26: $250 / person
Online Only Option: $150 / person
If you would rather register by mail or fax, please download our registration form PDF and mail payment to:
Washington Weed Conference
P.O. Box 5021
Benton City, WA 99320
or fax the form to (509) 288-4771
Please Note: Refunds are issued upon request up to one week prior to the first day of the conference. Requests after that date are non-refundable.